Marketing online has taken a new twist once again. But this one is a good one. Visual content. It's here and it's only going to get bigger. That's really good news for Shopify stores or any type ecommerce really.
Pinterest happens to be one of the top social media channels to share visual content. In fact it is the #2 social media referrer behind only Facebook. It is driving 5x as many viewers than Twitter.
Sure it started out with a lot of crafts and recipes. But now, it's grown and you can find just about anything on Pinterest. With the introduction of Rich Pins, Pinterest makes it even easier for people to literally buy with a click of a button directly to your products on your store.
So, how do you get that many views on a pin linked to your Shopify store?
Pinterst Pin Views #1 tip: Consistency
While that sounds too simple to be true, it's also harder than it seems. It's sort of like a New Year's resolution for most. You start out all gung ho, and after a couple of short weeks the initial thrill of it tends to die off.
Consistent pinning will increase your views and followers over time. Pinterest is the 2nd largest search engine behind google and it works the same way only faster. More content linked to you is a sure route to being found often. Even going viral.
The beauty of Pinterest is with simple daily consistency you can out rank the established big brands easily, unlike Google without the huge cost of paid advertising or an SEO expert building sitemaps and finding authority sites to link to.
The easiest thing you can do to grow your presence on Pinterest is to get into the habit of pinning consistently. While this tip may seem simple, it's where most people fail with social media marketing.
People who are failing at Pinterest share the common habit of inconsistency. They may pin hundreds of pins but in a sporadic way. You can actually gain tons of traction by pinning less, but pinning often.
Pinterest Pin Views Tip #2: Time of Day Matters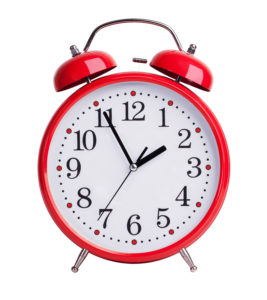 Time of day matters. The best times to focus your Pinterest pinning is afternoons, evenings and night time. Saturday is also a great time to pin. This can be dependent on industry. For instance if you are pinning for fashion or dog products afternoons, evenings and Saturdays may bet the best time for you. If you're pinning for business you may want to try pinning during the week from 8 to 5.
The great thing about Pinterest is there are analytics that are really easy to use. Simply click on the tab on the upper right of your Pinterest account and you can find out all kinds of information about who is looking at your pins and how many get engagement. You can test different times to pin and see what is working best for your engagement.
Pinterest Pin Views Tip #3: Follow Those Who Are Like Minded
Another beautiful thing about Pinterest is you want to follow people who like the same thing as you do. Not only will you be inspired but you can find a lot of followers who are like minded and want to follow you too.
Once you find a Pinterest user who is similar to you, you can easily find their followers. Click on them. Follow them. Pin their pins. Honestly, it's that easy.
This is how Pinterest pins go viral and how you can get 700,000+ views on one pin pretty easily. Pins get passed around from user to user, board to board, constantly. Cool huh!
Want our ultimate Pinify Viral posting calendar for free? Click here: Pinify Viral Posting Calendar and Planner
Your Content