---
Create A Life Well Played through
 Social Media Marketing & Content Creation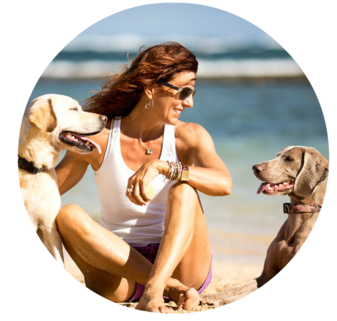 Create a life well played. It's been my motto throughout all that I've done over the span of my 27 years in business for myself. And I have a unique quality to bring that same thing to you and your business.
Here's the deal. I have a diverse background and because of that I'm able to walk the walk instead of just talk the talk. Don't get me wrong, I can talk the talk too. I've spent well over 6 figures in my internet marketing education alone, but the difference I offer is having the experience of brick and mortar business operations, from A Lot of Flowers a garden nursery I owned to a major advertising agency, dog training businesses in several locations, which by the way is truly a psychologist and a relationship counselor wrapped up in the form of a dog whisperer, writer, author, and a social media maven. Yes, I started doing social media since there was social media pretty much!
I've also been an athlete all my life. I never lost a race in my high school 800 meter events. Yes, I like to master things, become a champion. I spent a lot of time on the mountain going down as fast as I could on a pair of skis or a snowboard. Mountain biked single track most wouldn't hike, and went on to do 9 Ironmans, 2 of which were at the World Championships. Badass thrown in with a bit of my girlie magic.
So why would you want to trust your business with me?
First, I've had people want to work with me simply because I've done 9 Ironmans. Yeah, I go all out and get to the finish line, no matter how far or what kind of competition there is put in front of me. I do that in business too.
As they say, success leaves clues.
The success came in marketing, whether it be for myself or a business by the relentless practicing every day and to get the right message out there. Everywhere. I'm able to guide entrepreneurs to market themselves for growth in the new and ever changing world of social media. The uprising of social media has made it even more important to be found. Everywhere. That's what I'm good at, and what I'll do for you.
Plus, I love it! Which brings me back to create a life well played. That's what I've done for me and what I'll do for you!
---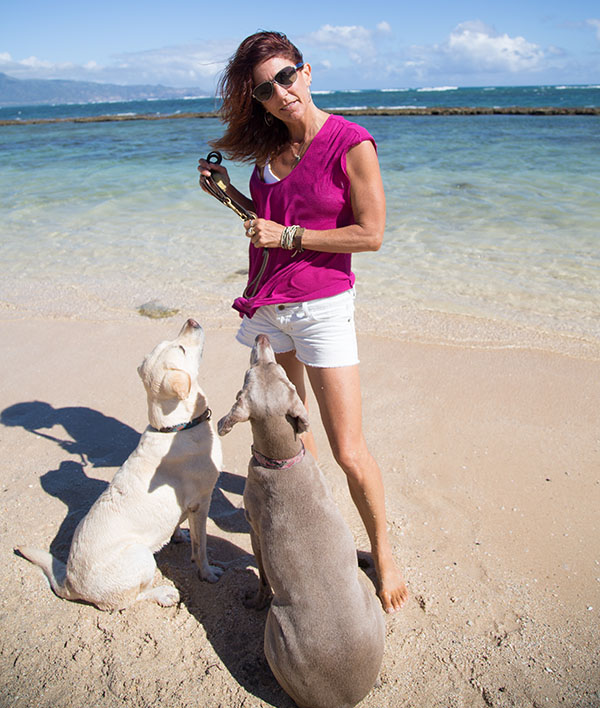 ---
I am asked to write for publications and am interviewed regularly about social media, dogs, training and my 9 time Ironman finishes. I am an author of 5K Training Guide | Running with Dogs and partner on projects with some of the biggest badasses in internet marketing, like Matt Trainer and Jason Moffatt.

HOW A WORLD RENOWNED DOG TRAINER CAN BRING A FLOOD OF NEW SALES TO YOUR BUSINESS: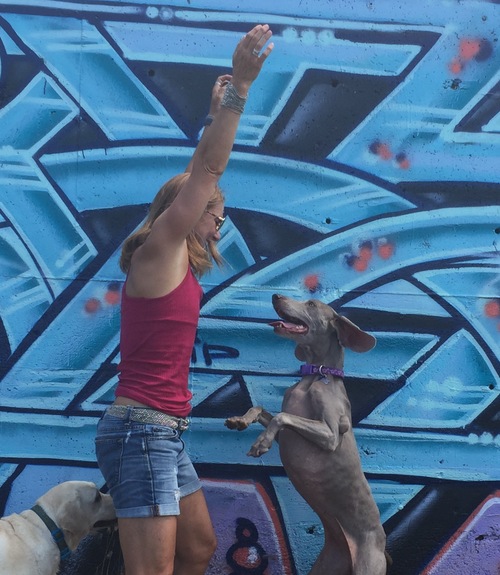 My lifelong passions are dogs and marketing and creating a life well played!
I've been doing social media since there was social media. My passions have always been dogs, fitness, marketing, and growing businesses.  In the 90's I started a marketing agency that started with flyers- and ended up doing radio, billboards, newspapers, and full ad campaigns for clients like Bank of America and the entire Haggens grocery stores chain.
The dog training business I started grew so much that other dog trainers begged me to train them how to market. In fact, I've been published for marketing knowledge how-to in  Entrepreneur Magazine, Women's Pet Industry Professional, and many others.
I was an early adopter of social media – I blogged when blogs came out in 1999.  I got on Facebook and Twitter when they came out, and have experimented with all forms of social media, and growing a business through them.  I've also been know to think outside the box and get a lot of traction that way.
Remember I like to go down the road of "A Life Well Played" no matter what I'm doing. So it's a bit of a secret, an no it's not just for recipes and weddings anymore…. one of The most powerful places to get leads and sales these days is Pinterest. Through Pinterest, I have gotten businesses viral growth and sales, in the most cost effective manner.
Click to download 5 Resources I Use For All My Social Media Marketing!