---
Create A Life Well Played for You & Your Dog
Discover How You Can Go From Wildchild or Anxiety Ridden Dog To Well Behaved Best Friend
Have you been struggling to find a training method that works?
Have you signed up for dog training classes that didn't work, or the schedule was not realistic for you or your dog?
Do you find your dog's behaviors to be embarrassing, irritating and even exhausting, even though there's that part of you that loves your dog more than anything at the same time?
Don't worry, you're NOT alone in your frustration!
Before you just "settle", "live with it" or throw in the towel with your dog's behavior …no matter how "out of control" your think your dog is, there is HOPE.
What I'm About To Teach You Is An EASY & PROVEN SOLUTION and isn't about how you need to enforce strict commands that you don't even want to follow yourself!
And that my dog loving friend is why this will be like no other program you've tried before. This is about how you want to live your life too. This is about your lifestyle that includes your dog.
"Forget Everything You've Been Told About Dog Training…"
Yes, I want you to forget everything you've been told about dog training. This includes how hard it can be, how expensive it can be, and everything else you've been told.
I want to ask you a quick question regarding your own dog…
Imagine what it would feel like if….
---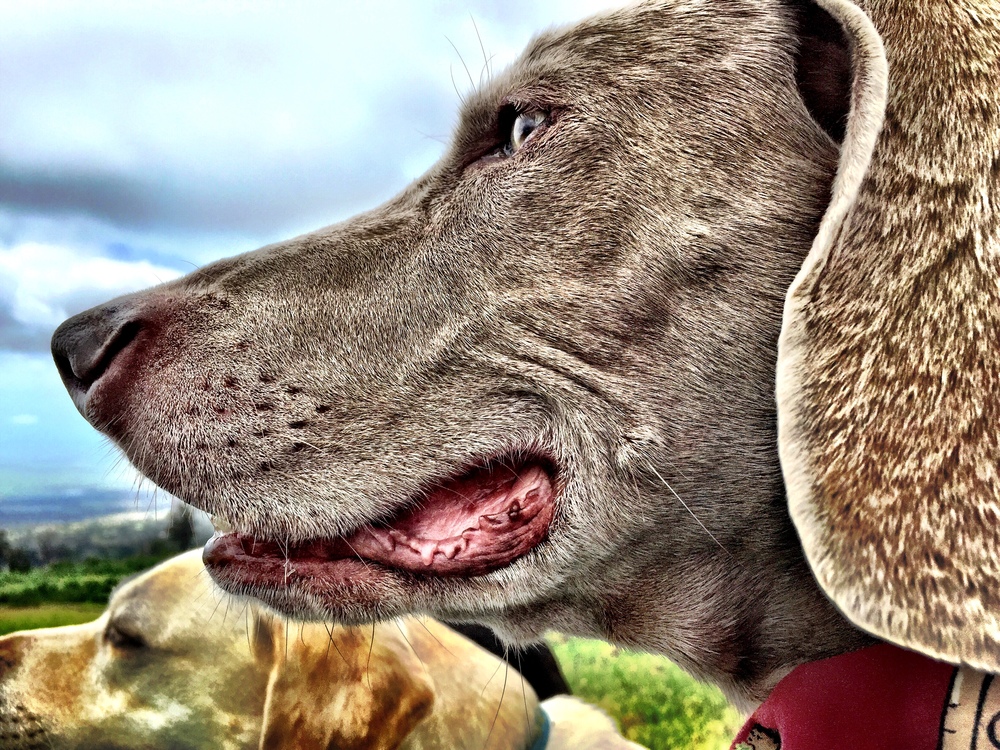 ---
Imagine If You and Your Dog Lived Like This….
You didn't feel like the only word you ever say to your dog is "NO"
There was no more pulling on the leash
The unnecessary barking went away, but you still have an alert system should an intruder arrive unannounced
You take your dog most places with you and have her hang out best co-pilot style ever
Your friends and family ask you to bring your dog with you
You don't have to keep your shoes and socks under lock and key away from your dog
Your dog knows where the doggie bathroom is
Your dog greets people with a wag and smile instead of jumping on them as a hello
You feel like exercise is really a time for both of you to zen out together – and you end up looking and feeling great too
You feel like your dog is the envy of even people you don't know because (s)he's become the dog that is your version of your best dog ever
---
---
What if your dog was your version of the best dog ever?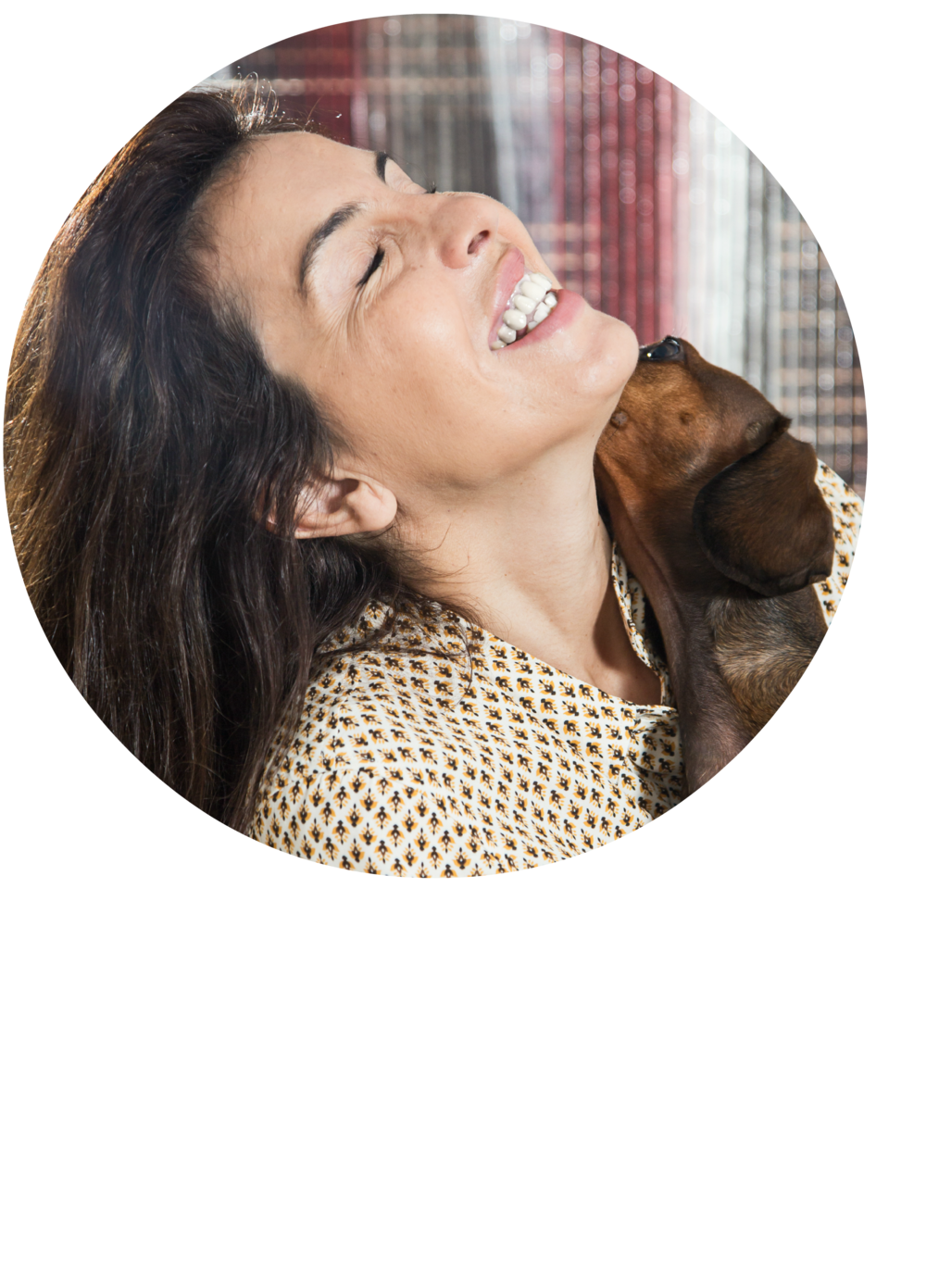 "I could go on an on about the training concepts which I got more of here than from the class I signed up for, but what I really just want to say is thank you. I hope you know the difference you make in people's lives and in dog's lives."
— Jerry P & Delilah
---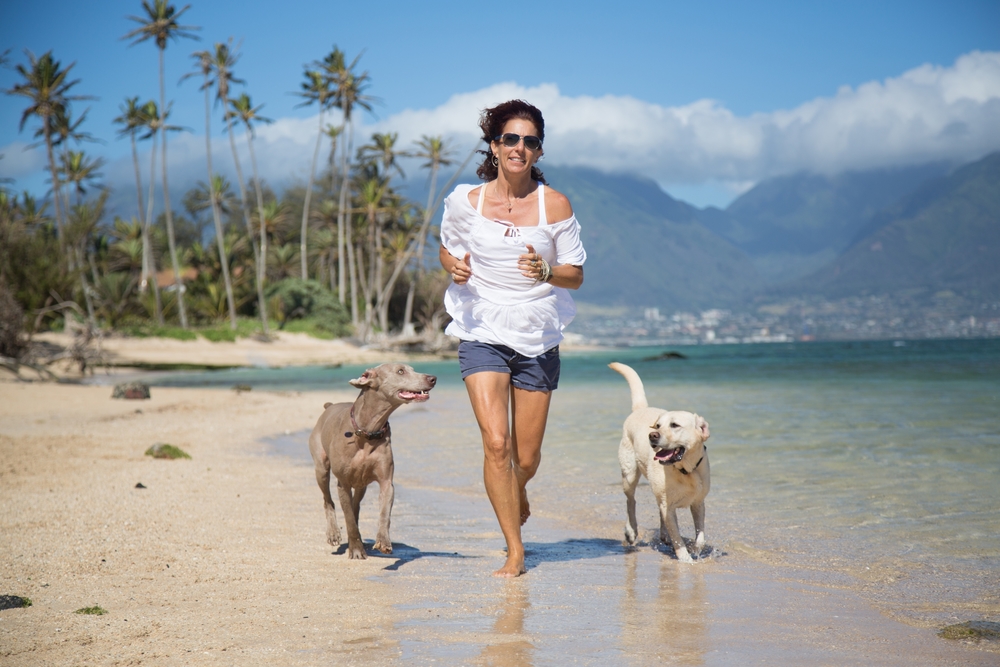 ---
I'm A Lifestyle Dog Mentor For People Who Want to Create a Life Well Played For You and Your Dog
I started training dogs professionally 17 years ago. It all came to pass because I had a dog named Spencer who when I moved to San Diego and took him to dog beach, he took dogs down. Yep, dog aggressive. Badass. Yes, I thought he was because he was so cool in many other ways.
But this take a shot at other dogs for whatever reason, was completely unacceptable.
I took him to dog training classes, yes that is plural. We got kicked out of more than one.
And that is when I really started studying how to change dog lives which ultimately changes people's lives. I've been to many dog training academies but what made the real difference was when I put my other love in life together with what I learned about dogs. I've been a personal development junkie all of my adult life. When I started applying those principals along with how dogs think and learn….

I changed my life and my dog's life. Both of us went from frustrated to success in play and in work, where we lived, and who we spent our time with….
Within a short period of time my dog training business was booming,
I wasn't the typical dog trainer who taught come, sit, and stay, but how to live and love and play with an understanding of how to communicate with dogs and start saying yes to more of your dreams while your best friend dog became the true co-pilot you had intended to spend your days with.

Dogs are reflecting much of our subconscious and that is a game changer. For people and certainly for their dogs.
Those that work with me say things like: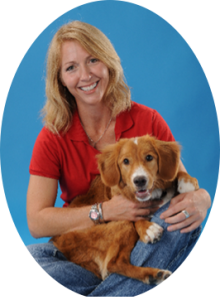 "I've know Jt for many years. We've run the full gamut in the course of our relationship, from being professional colleagues and business partners, to being a mentor and friend. Through all these years she has continually helped me step into my better self and reach new levels of awareness. Her never ending commitment to go beyond the comfort zone in search of personal and spiritual growth continues to be a source of inspiration. Her ability to teach those small changes that make a great impact is second to none. I feel honored to call her my friend and would recommend to anyone take up the opportunity to work with her."
— Robin M & Diva www.ThatsMyDog.com
So here I am, I decided to take the things that I've taught that light up dogs lives, light up the people who live with them and teach it to more people so you can have that life with your dog too!
I'm for real… I've been featured or a contributor in

Create A Life Well Played
I personally want to remove the myths that dog training is:
A Chore
About Obedience
The Things Your Dog Does Aren't Fixable
You Have to Go To a Basics Class (you don't have to with the program)
I've changed over a thousand lives both dogs and people and my mission is for you to have a life well played and a life well loved with your dog too!
---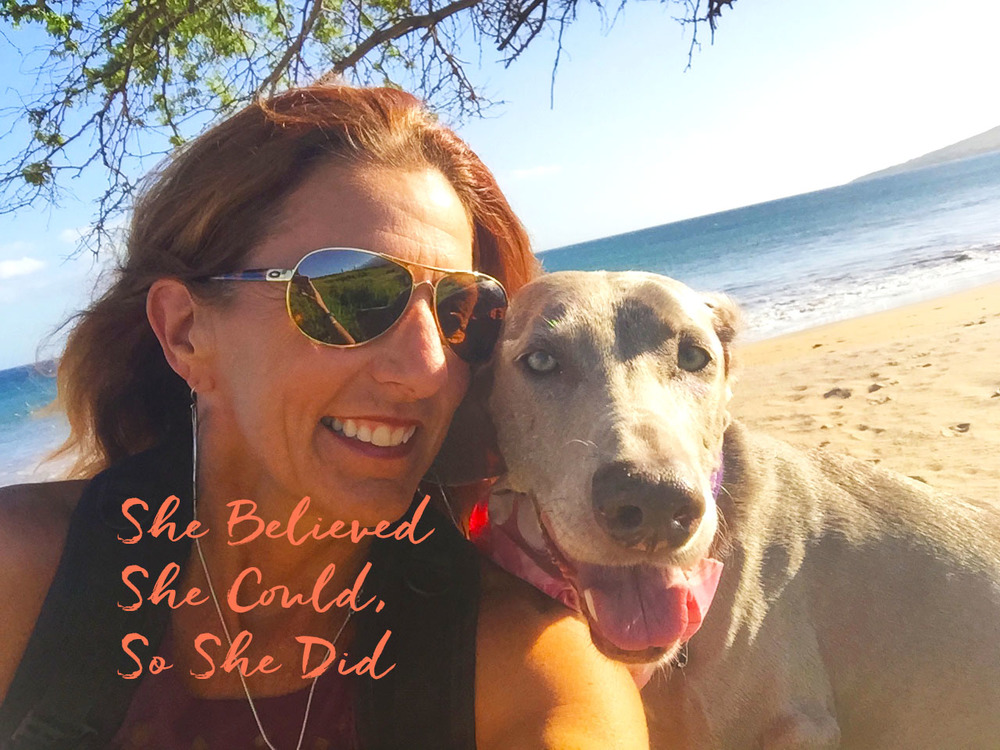 Create A Life Well Played Program Tour
6 Steps from "this ain't what I imagined life would be like with my dog who seems to be a wildchild, out of control or just flat out embarrassing to well behaved best friend.
This program is also for the anxiety ridden dog, the dog that pees in the house or any behavior that just isn't working for you or your dog.
Session 1: No Excuses
Begin Creating A Life Well Played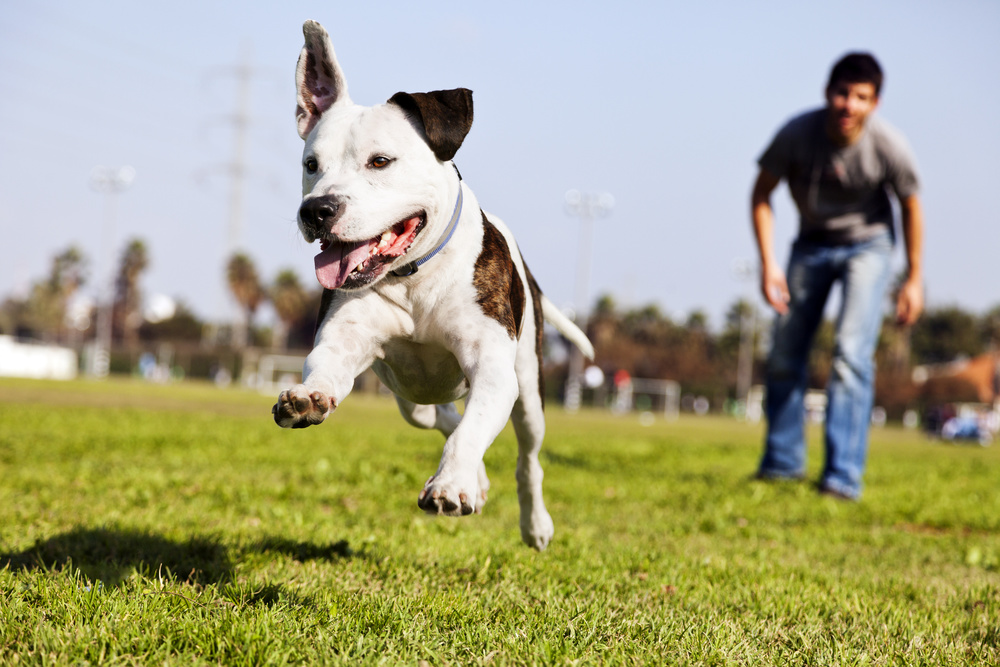 What kind of communication do you currently have with your dog, what do you specifically need help with when it comes to your dog's behavior and your relationship around that? What is your perfect picture of your life for you and for your dog?
Get clarity on where you are now and where you want to be. Where are your interests? How much of your time are you focusing on what you don't want – for you and for your dog?
In this session we address action-able steps to Create A Life Well Played for your dog, and for you.
And before the session is complete a celebration that goes with getting clear and getting someone truly on your team to get you there!
---
---
Session 2: The Game of Life – What Game Are You and Your Dog Playing?
Leash Walk/Running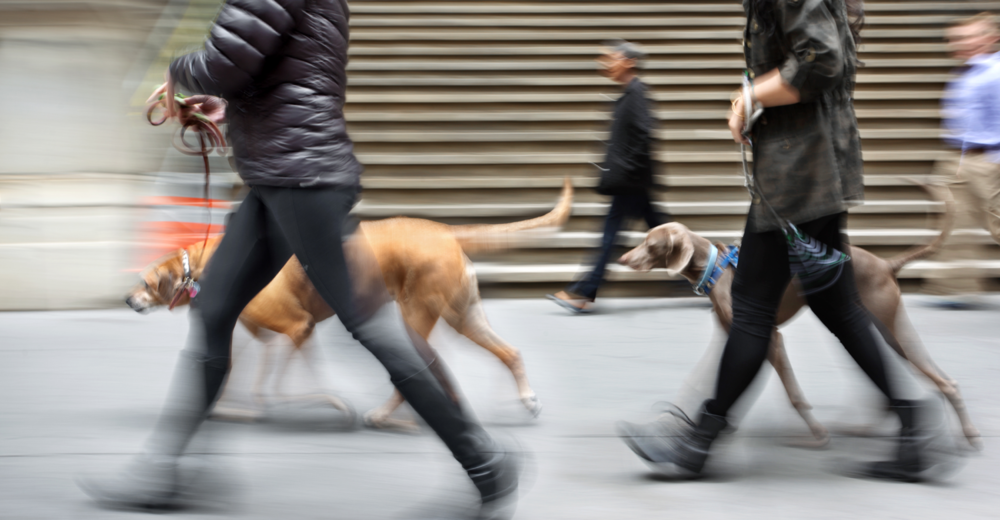 Have you been sitting on the sidelines, waiting to get in the game, wondering when your dog will grow out of this phase? Are you wondering when the next phase will happen?
In this session we will find out the reflections between you and your dog and why you attracted this dog into your life.
How can you move toward the place you want your dog to be, the place you want to be? How to get in the game of life you've wanted to play?
We map out the week's training sessions, which include mental and physical strategies and leash training for your dog.
---
---
Session 3: Search and Rescue
Come To Me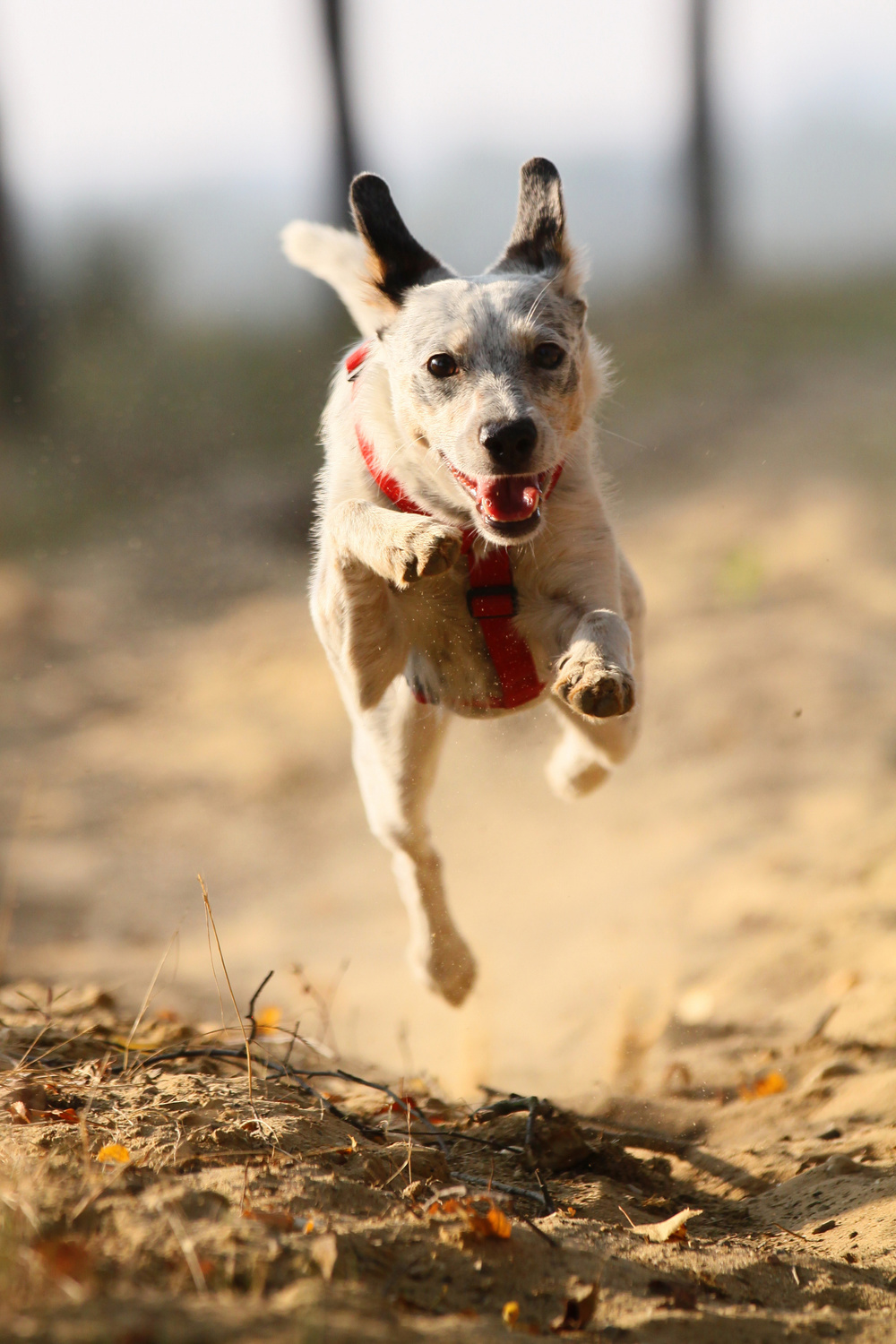 First we search and then we rescue. Hidden beneath the excuses are all the labels we've put on ourselves is our core self. Our essence.
We put labels on our dogs. We perpetuate or create behaviors that support our labels true or not.
In this session we delve into the beliefs that include your dog and why they can actually rescue you from your own judgement. We discover the reason we make excuses as to why we can't, or shouldn't want something, why it's too hard to find the time to get what you really want out of life.
Learn you no longer need to continue to search for a way to communicate behaviors you need for a peaceful household. You can get your dog to come to you as the perfect companion by your side in any situation, or hang out in your home together and know you've painted the picture clearly for you and your dog to be content.
We map out the week's training sessions, which include mental and physical strategies and teach your dog a solid come to you.
Stop searching and rescuing! Find that you can have that perfect relationship with your dog with these simple actionable steps.
---
---
Session 4: Presence In This Moment
Sit Chill Hangout with you & others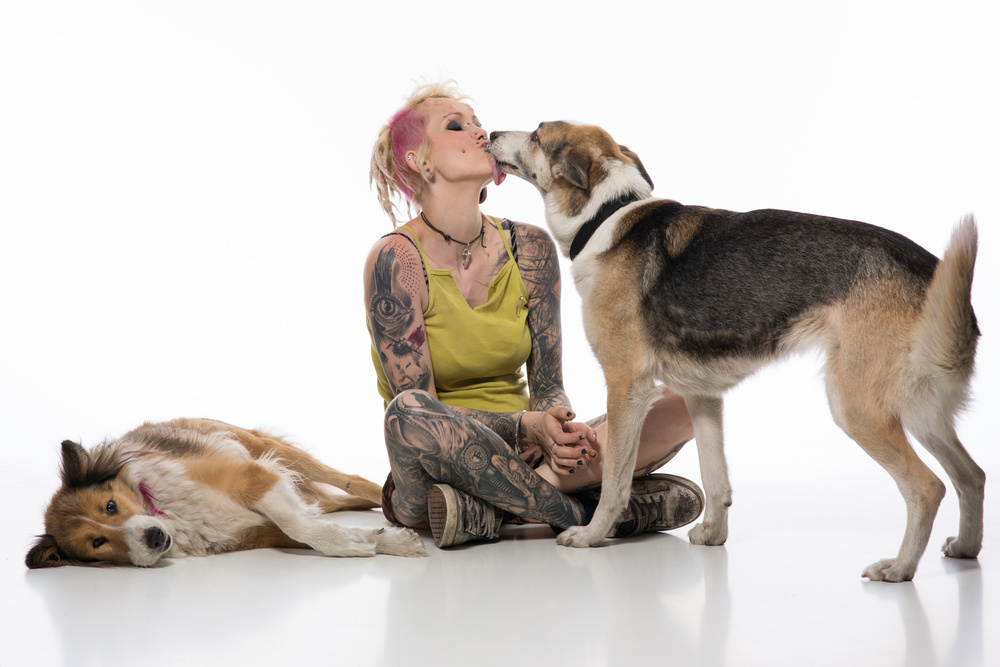 Who we think we are is really in the way of who we really are. We've got this idea we have to look a certain way, have certain things, live up to an expectation that was never our own to have presence.
We carry those same thoughts about our dogs and instead of focusing on the characteristics we can build in them, we get frustrated with what's not working. Of course that is usually mixed in with all those moments where we actually feel more love for our dog than anything else in the world. It can be a roller coaster ride of ups and downs. This is about learning the ups and leaving the downs.
In this session we discover what personal presence means to you and how your dog can help you recognize it. We talk about how we try to buy presence and what exact steps you need to take to live your own presence using what you already have within you and your ability to choose what you want to physically and mentally do with your time.
We continue the work on no more excuses, no more search and rescue or trying to grasp a lot of shiny objects that float in and out of your life and disturb your presence, for yourself and for your dog. We map out the week's training session which include physical and mental strategies and we teach your dog to hold a sit where it becomes a zen practice throughout all your days together.
---
---
Session 5: Expectancy Creating Your Desires
Stay/Wait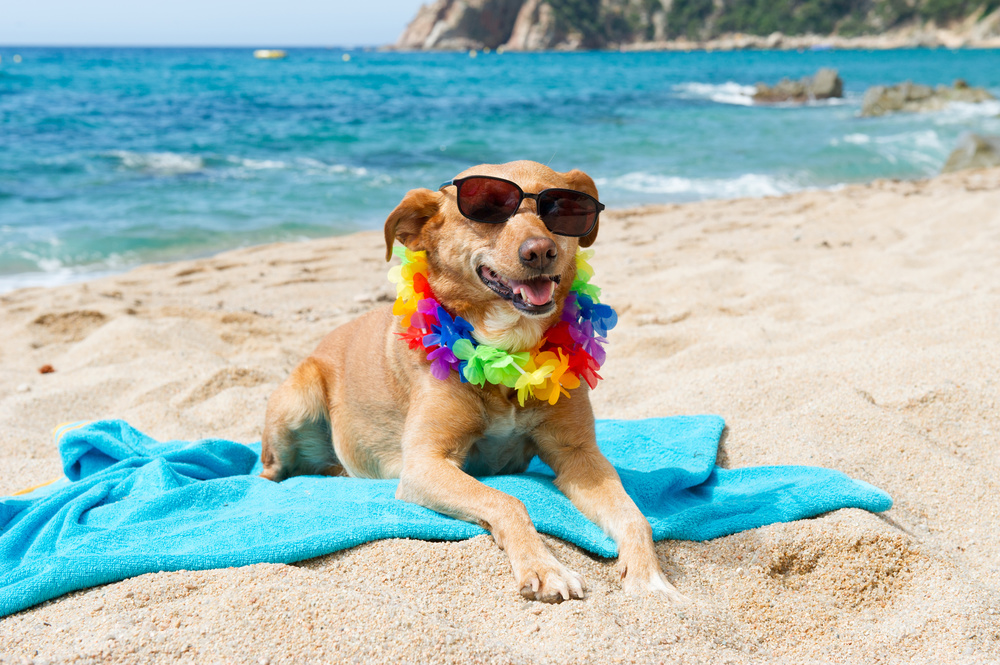 What you expect you create, what your create is your reality. The Law of expectations tells us that whatever we expect, with confidence, becomes a self-fulfilling prophecy. When we expect that good things happen, they do. When we expect not so good, without our own confidence of who we are, the outcome is usually negative.
Can you imagine going to your job, or showing up for your own business and feeling a huge amount of expectation to perform but no one really ever defined exactly what it was you were supposed to be doing or how to do it?
In this session we address how your dog suffers from expectation and how you are really treating yourself the same way. We discuss your expectations versus your reality for yourself and for your dog and how to align the two. We map out the week's training session which includes physical and mental strategies and we teach your dog to stay and wait so you can expect to take her places without unruly behavior or judgement about why you have her with you.
---
---
Session 6: Success How Do You Define It
Celebrate/Play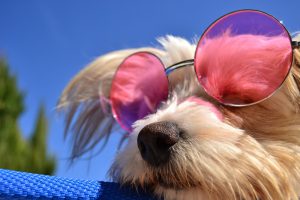 Who's version of success are you living? What do YOU want? Your dog's version is certainly a life well played and a life well loved, and honestly we all want that too.
In this session we discuss how to continue using your mindset and psychology to develop the greatest relationship with your dog as a mirror to how present you are, to how you are playing the game of life and how you can recognize when the search and rescue game begins to pull you and your dog away from building the 4 pillars a little bit every day. We'll map out your continued strategy to maintain:
Physical
Mental
Emotional
Spiritual
---
---
BONUSES:
6 Live Workshops Where You Can Ask About Anything You Need Help With Creating Your Lifestyle With Your Dog
These sessions will be recorded so you can listen to any of them any time. You can send your questions in ahead of time if you can't attend live. Value $697
This is a CRAZY Bonus that most likely will never be offered again ~ Especially at this price!!
***This means you get private access to me for help with anything specific to your situation! Private training for this price at an amazing price. If you cannot attend live you can e-mail me and I will answer it as well as include it in the live session which will be recorded and you have access to anytime.***
6 Check In Sessions by Email with Additional Inspirational and Motivational Prompts
You will receive inspirational and motivation quotes and checkins in between sessions to keep you on track and inspired. You can e-mail between sessions when you feel stuck or need help with a dog problem. Value $197
---
---
Session 7 : BONUS Session
To be used within 30 days after the completion of the program. Use it any way you want. Create a new training plan, help with defining your game, or staying present and continued recognition of how to look at your dog and see reflection so you can work together to compliment each other lives and play everyday. strong> Value $147
That's $1389 of life coaching for you and your dog….
And for a limited time you can get it for 80% off….. scroll below to get the 2015 deal and give yourself the best give ever as the holiday season approaches.
Get ready for the best version of you and your dog!